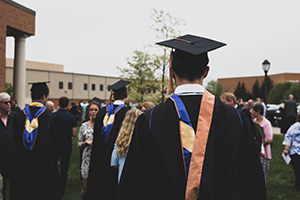 There's no doubt about it, a college education is important and useful for your child's future. Do you ever worry that you can't afford it? You aren't alone.
According to the Department of Labor, the cost of a college education is rising at a rate that surpasses the normal rate of inflation. Families can hardly keep up. A study in the New York Times pointed out that 94% of families have to borrow money and that 25% of those families need more than $50,000.
And what about the whole admissions process? There seem to be more hoops to jump through and more acronyms to learn than ever before. Did you fill out your FAFSA? What about your EFC or your CSS? Do you even know what these acronyms mean? These things can send your mind spinning.
There is a growing industry centered on helping families navigate the labyrinth of college admission tasks and I am proud to be one of these advisors.
My Tax Coaching offers College Planning Services to helping families send students to prestigious schools (yes, prestigious!) while paying very little. I have trained with experts to work with families to help you save money and increase the chances of your students graduating on time.
When families are truly educated on the real cost of college, the aid that is actually available, how to prepare students for the admission process, and how to choose schools, they are much more likely to receive more aid.
If saving money on college sounds good, but you don't know where exactly to start, here are a few helpful tips:
Apply for financial aid, even if you think you may not qualify. If you don't apply, you never really know what you may have gotten.

 

Free money is free money – every bit helps
Have a professional college planner review your financial aid form. If you don't fill out the form correctly, you may miss out on more money. Hire professional help, as prosare aware of areas of savings you may miss. The savings you receive will be worth the investment in this.
Excel on standardized tests.This may seem like a no-brainer and you may think there isn't much your child can do to prepare, but preparation can be key to these types of tests. A professional can help your student know what kinds of questions to expect and how to answer them for better scores. Colleges use these test scores to determine admission and who merits aid.
Apply to private universities.Private schools have more merit aid available than public schools. A College Planning Services professional can help you save money on public school also, but in most cases, you'll receive more financial aid from a private school.
Apply to six to ten schools.Universities might be willing to give more aid to high-performing students they see as a recruit. A little healthy competition can be good.
It can be easy to get overwhelmed when thinking about the rising cost of college and the process of admission. Take heart though – there are a growing number of professionals in this rising industry. 
I went through training to offer these services to help my client's students prepare for the tests they have to take and the interview process that awaits them.
If finances are what's holding you back from aspiring to go to a prestigious university, there may be ways to overcome those obstacles.
Contact me at www.mytaxcoaching.com/contact to schedule a complimentary consultation today.