College Planning Services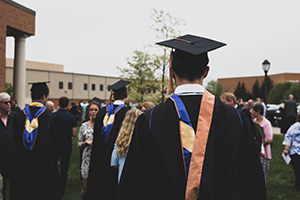 If you're planning on sending a student to college in the future, we can help you get there without breaking the bank. 
At My Tax Coaching, there are different ways that we can assist you with the process, from preparing for admissions interviews and tests, to helping you get all of the financial aid that is available to you. Choose from one of our specialized packages below or bundle them all together for the best comprehensive plan.
I invite you to schedule a complimentary call with me so I can learn more about your specific needs and answer your questions.
Parents

EFC Calculation
EFC Reduction
School Financial Predictions
Retirement Report Payment Options Analysis

With this package, we'll help you figure out what your current Estimated Family Contribution (EFC) is and how to lower it, opening up more free money in aid.  We'll also help you figure out just how much schools of your choice will cost. Don't forget about retirement! You want to make sure you have money left after your student graduates.

Students

Career Planning
School Selection
Acceptance Prediction
SAT/ACT Prep
Essay Review

Let us help you as you plan the career you want to pursue and what school will best fit that dream.  We'll also help you prepare for the tests you'll need for admission as well as guide you through essay writing.

Forms and Negotiations

CSS Profile and FAFSA Completion
Update Information
Complete Follow-Up Forms
Review Awards
Direct Negotiations
(80% success rate)

Let us help you with all of those forms! We'll help you correctly fill out your FAFSA, keep track of any information that needs to be updated, review awards you are given and if necessary, directly negotiate with the school of your choice.

Bundle

All services previously listed

Get the most comprehensive help for all of your college planning needs.
We specialize in making sure you are prepared to go to the college you've been dreaming about for less than you were expecting. Contact us to set up a free consultation on how we can tailor a plan to fit your needs.